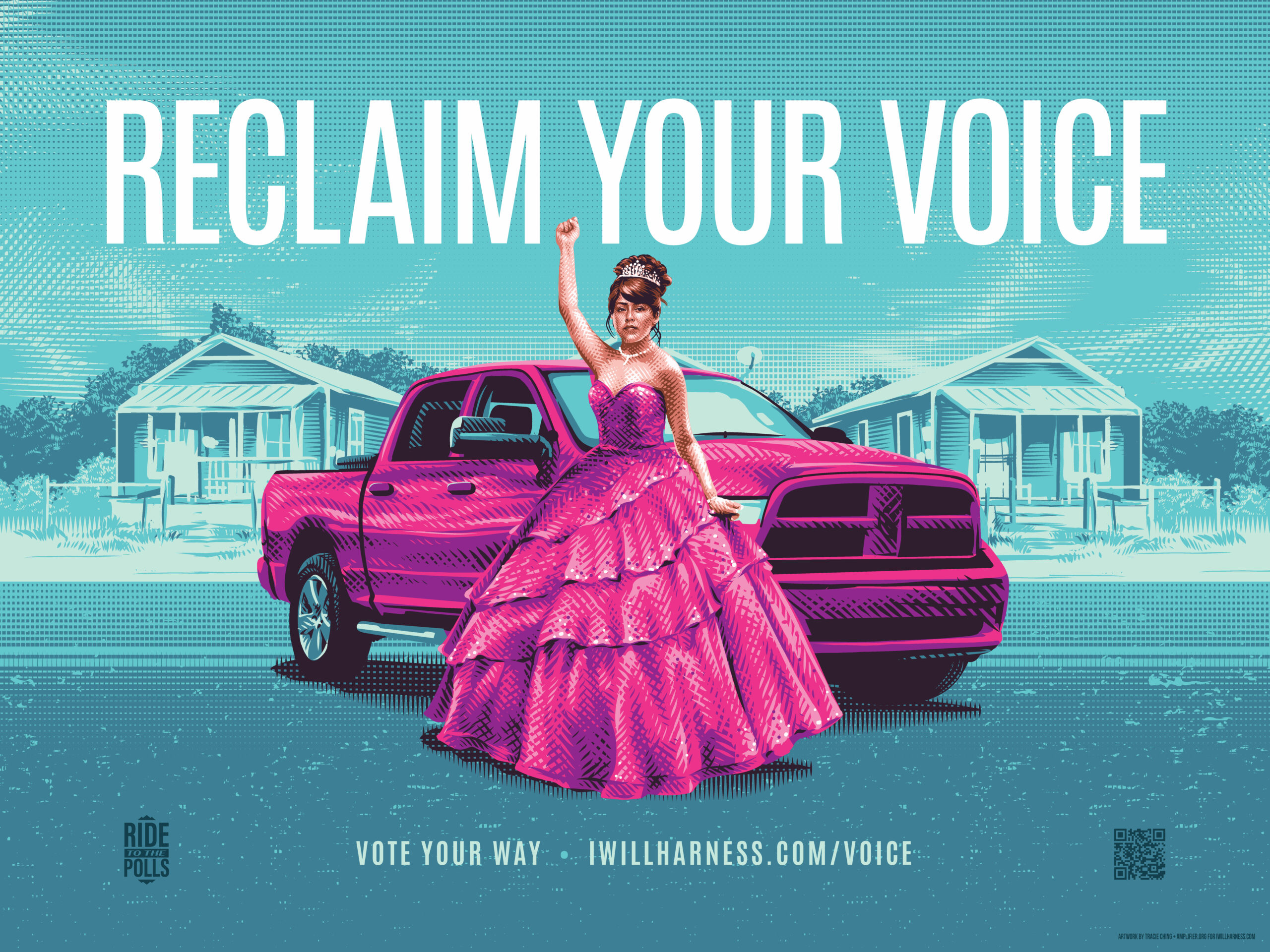 ---
Vote Your Way
It's time to reclaim what's ours – our land, our voice, our futures, our streets – and so much more by voting. There's only one way to ensure our government works for us – we have to participate and elect leaders who represent our values.
---
Host a ride to the polls
Tell your friends, family, and community members to visit iwillharness.com/rttp to register to vote and to check their registration.
Visit headcount.org/state to find election dates for your state.
Talk to your friends, family, and community members to plan a communal vote plan – those with a voting plan are more likely to turn up and vote!
Organize your friends, family, and community to join together to "ride" to the polls together during early voting or on November 8, election day. Get out to vote on your bikes, scooters, in a ride share, and more!
Download the official Ride to the Polls art below to use during your local ride to the polls.
Share your ride on social media by tagging @iwillharness.
---
Free Downloads
These images for our 2022 Ride to the Polls civic engagement campaign were created by Tracie Ching commissioned by Harness and Amplifier.
Ride to the Polls hero art commissioned by Amplifier for Harness
Reclaim What's Ours
See All