OUR MISSION
Founded by America Ferrera, Wilmer Valderrama, and Ryan Piers Williams following the 2016 presidential election, Harness is a community of activists, artists, and leaders who believe that storytelling shapes our world. We build community to educate, inspire, and care for one another.  
We convene to envision and amplify the stories that define a more just future. We create that future through our art, influence, and actions.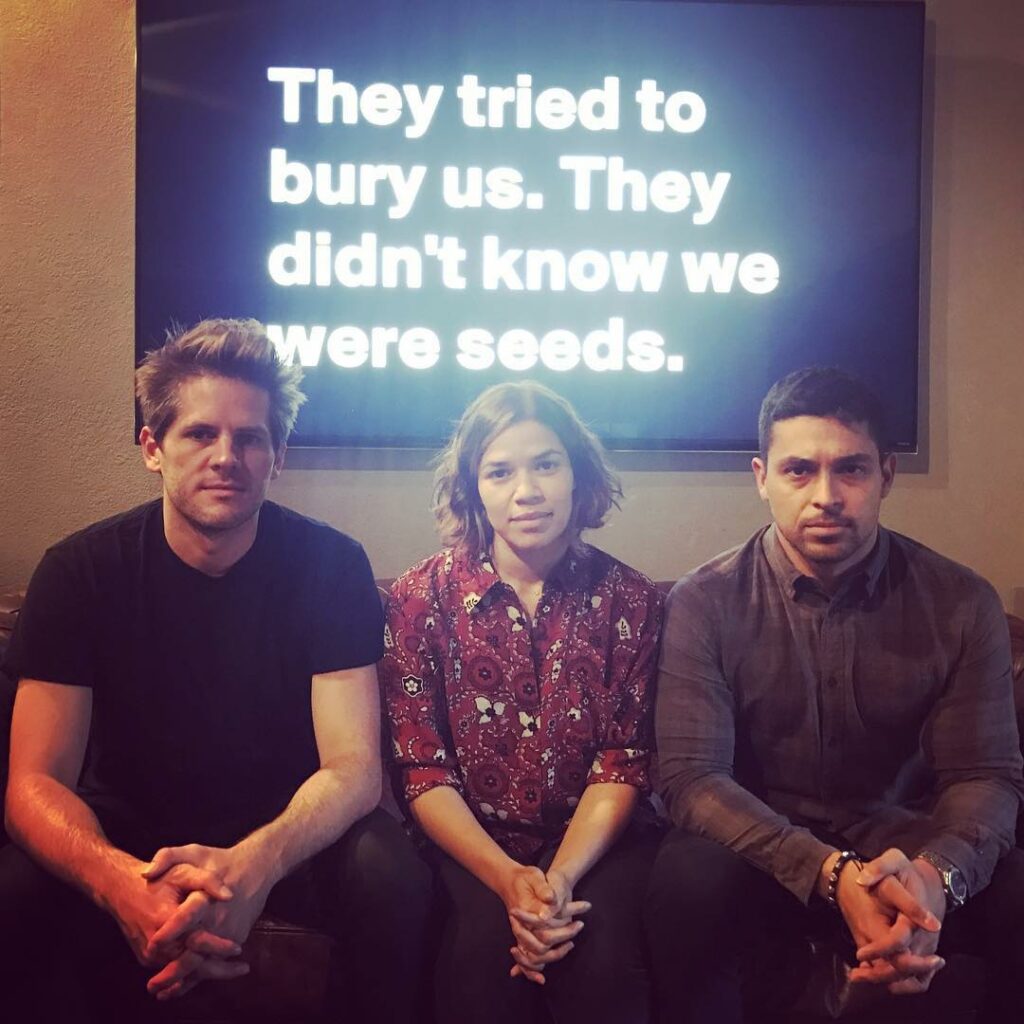 OUR VALUES
---
Community
We harness the power of an interdependent community of Cultural Organizers to facilitate education, inspire co-creation, and catalyze action to shift culture and create a more equitable world in which everyone can thrive. We lead with a human-centered approach, because we trust in the expertise of those who are most impacted by injustice and excluded from systems of power.
Social Justice
We practice anti-racism in our public work and internal operations. We center diversity, equity, inclusion, and intersectionality in our decision-making, programmatic design, and community-building strategies. We work to dismantle white supremacy and systemic imbalances that exclude historically-disinvested communities. We reimagine and help create a world where human rights are protected by the power of the people.
Active Learning
We facilitate learning opportunities and prioritize the personal and professional development of our staff and Harness Community to foster imagination, stimulate growth, and nurture interdependency. We encourage taking risks and experimentation, and view most mistakes as learning experiences. We assume good will and lead with care in uncomfortable moments; we are call-in, not call-out.
Service
We work with integrity to deliver measurable impact through programs, culture change campaigns, field building, leadership development, and systems change. We are accountable to the Harness Community and partners by implementing network-driven evaluation and impact tracking processes. We learn from our findings and adjust course as needed; every experience is fuel for refinement and reimagination.
SUSTAINABILITY
We invest in the whole-person health and well-being of our staff and Harness Community to empower long-term culture change rooted in joy, creativity, safety, and mutual care. We encourage self care to strengthen community care. We strive to operate in ways that protect and honor the land and communities in which we are present.