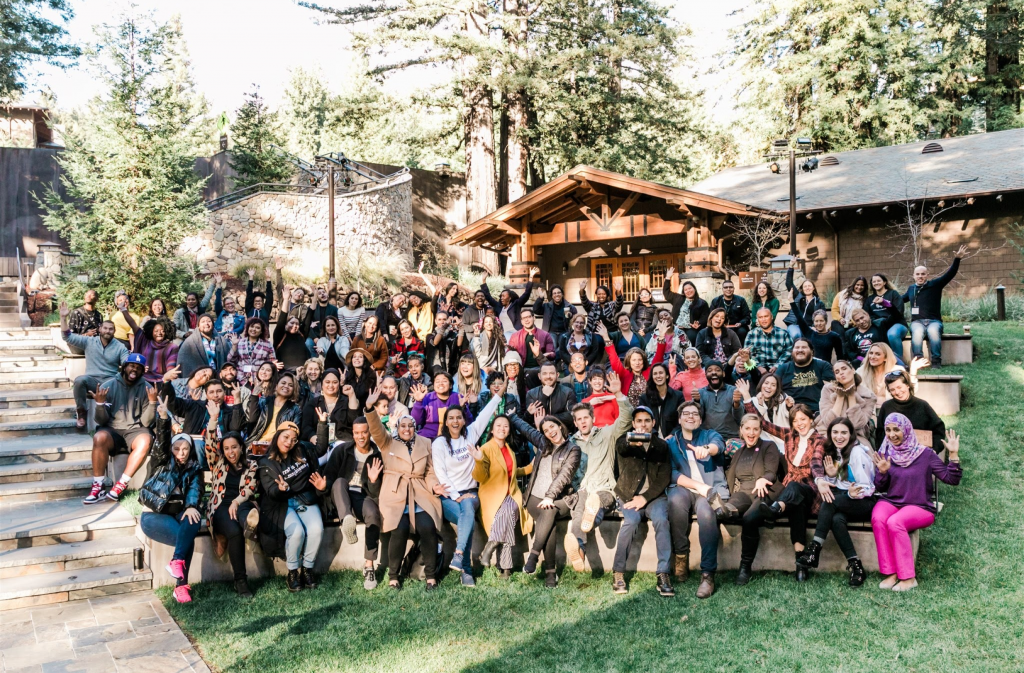 We impact mass culture through thematic programs, capacity building for emergent initiatives, culture change campaigns, field building, leadership development, and systems change.
Our Approach:
---
Community Building
We convene and guide a community of Cultural Organizers who advance cultural strategy for social change through interdependent relationship building, learning, leadership development, and authentic storytelling.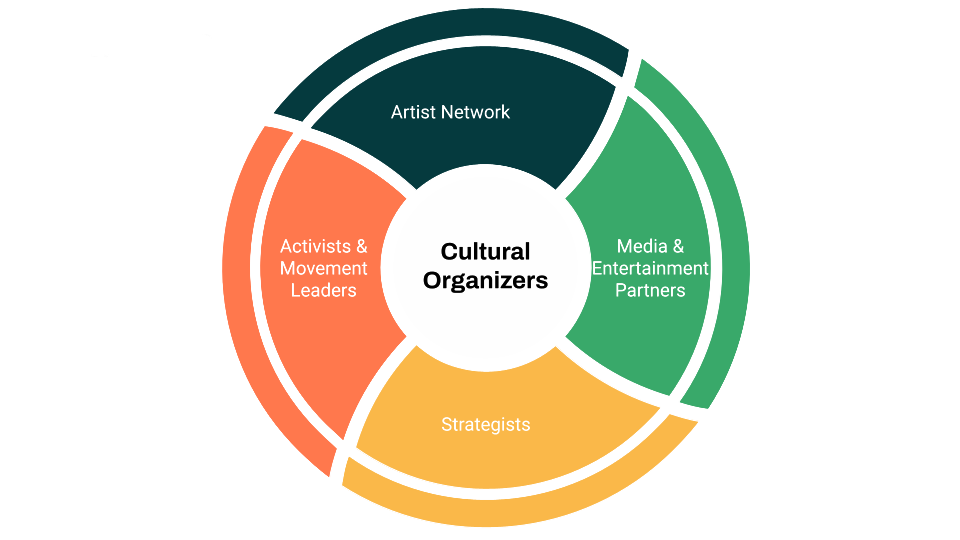 ---
Artist Engagement
The Harness artist network are the artists and industry leaders leveraging storytelling and their creativity to impact social change. Harness advises these influential Cultural Organizers on effective solutions for narrative change in the entertainment industry and empowers them to be ambassadors for social justice initiatives uplifting historically disinvested communities.
---
Culture Change Campaigns
We advance RACIAL JUSTICE, GENDER JUSTICE and CIVIC JUSTICE by applying an intersectional lens to all of our work and centering the priorities and needs of those most impacted by injustice.
Our programs and campaigns seek to increase the participation of Black, Indigenous, People of Color (BIPOC) communities in civic engagement initiatives that change policies, elect values-aligned leaders, and shift other levers of power towards greater justice, equity, and rights for historically disenfranchised communities.
---
Industry Impact
Our interactive and informative workshops and campaigns move our industry partners to grow the volume of humanizing, authentic, and nuanced stories by and about members of underrepresented and misrepresented communities in popular culture.
Harness is a founding member of Storyline Partners, a collective of culture change strategists, issue-based organizations, and entertainment industry partners that supports inclusive, culturally resonant, authentic, and nuanced storytelling in popular culture.